MAR 31, 2017 BY CYNTHIA REASON   ETOBICOKE GUARDIAN
Source: https://www.toronto.com/community-story/7211611-richview-baptist-seeks-sale-item-donations-to-support-nicaragua-mission/
Richview Baptist will fund water well, house build, and dental projects
Of the thousands of Nicaraguan villagers whose lives have been touched by Richview Baptist missionaries over the last seven years, one little girl and her family stand out from the rest.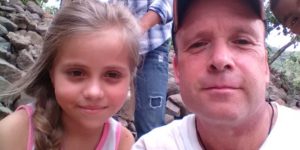 Paul Payne first met young Catherine in 2011, when he and the team of Etobicoke youth he was leading repaired an insect-infested well in front of the now-12-year-old's school in the village of El Salto.
"When we got there, there were a million black carpenter ants living in that well, so we (bleached) it, re-piped it, repaired it and sealed it," said Payne, a deacon and youth co-ordinator at Richview Baptist Church in Etobicoke. "And now it's a viable, sustainable water source for the whole school."
Catherine was among the inquisitive young schoolchildren watching on during that project. Soon after, she and her family approached Payne to see if they could help out with the transformation the Richview Baptist missionaries were undertaking in their village.
"Her dad is my best friend now — he builds with us every year," Payne said of Catherine's father, noting that in 2015 the Richview Baptist team helped rebuild the family-of-eight's ramshackle home to make it livable.
"They had cockroaches, rats, scorpions and mosquitoes. No hydro and no water. So we helped transform her family with that house, and her dad hasn't stopped paying it forward since — he helps us every year."
Payne said he fully expects to work alongside Catherine's dad once again this August, when he leads Richview Baptist youth on their eighth mission trip to Nicaragua — but he needs the Etobicoke community's help to make sure the trip is successful.
As in previous years, proceeds from this year's upcoming 11th Annual Huge Garage Sale, Barbecue and Silent Auction at Richview Baptist — which will be held on Saturday, May 13 from 8 a.m. to 2 p.m. — will once again support the church's ongoing mission trips to build and repair water wells in impoverished regions of the Central American country.
Richview is currently seeking donations of saleable items for this year's fundraiser — everything from new and gently-used clothes and shoes, to books and games, to furniture and electronics, among others.
"We want the community to know that they can make a footprint in Nicaragua just by bringing in their donated items to help with the sale, and by attending the sale and spending or donating their (pocket) change," Payne said.
"By doing so, you're changing the lives of people you'll never meet — you're creating change with your change."
Over the span of the last seven mission trips, Payne said Richview Baptist has used the money raised from the church's annual fundraising sale to help send close to 120 youth to Nicaragua to undertake projects in partnership with Water Ambassadors Canada and Bridges of Hope.
Since that first trip in 2009, Richview Baptist's youth missionaries have succeeded in:
— drilling a well that serves 3,000 people;
— repairing 23 broken and contaminated wells, and installing four chlorinators;
— building eight homes for families with inadequate shelter;
— providing dental services to 200 local villagers;
— and feeding and providing care packages to nearly 500 new mothers at a local hospital.
Payne said the church hopes to continue that good work during this year's upcoming trip in August, when Richview will send a group of 18 youth to the mountainous Matagalpa region of Nicaragua for a week.
"This year on the trip, we plan to drill a well, do nine well repairs, build a house, provide 70 people with free dental care, and feed another 190 ladies in the hospital and give them care packages," Payne said of the group's 2017 goals.
None of that will be possible, however, without the Etobicoke community's support of Richview Baptist's upcoming garage sale, which acts as the primary fundraiser for mission trips.
To those ends, Payne said there are several ways local residents and businesses can help out:
— by dropping off saleable items for donation at the church, located at 1548 Kipling Ave. (two blocks north of Eglinton Avenue West), on Sunday mornings from 9:30 to 10 a.m., or Wednesday evenings from 7 to 8 p.m.
— by donating gift cards/certificates, entertainment and amusement park passes, attraction and sporting tickets, or gift baskets, etc. toward the sale's silent auction.
— and last, but not least, by volunteering to help make the sale a success — both for presale sorting and organization, and for day-of-sale assistance and cleanup. Community service hours will be provided to high school volunteers.
The rain-or-shine sale will take place at Richview Baptist Church, 1548 Kipling Ave., on Saturday, May 13 from 8 a.m. to 2 p.m.
For more information or to sign up as a volunteer, contact Paul Payne at paul@richview.org or 416-706-4510.